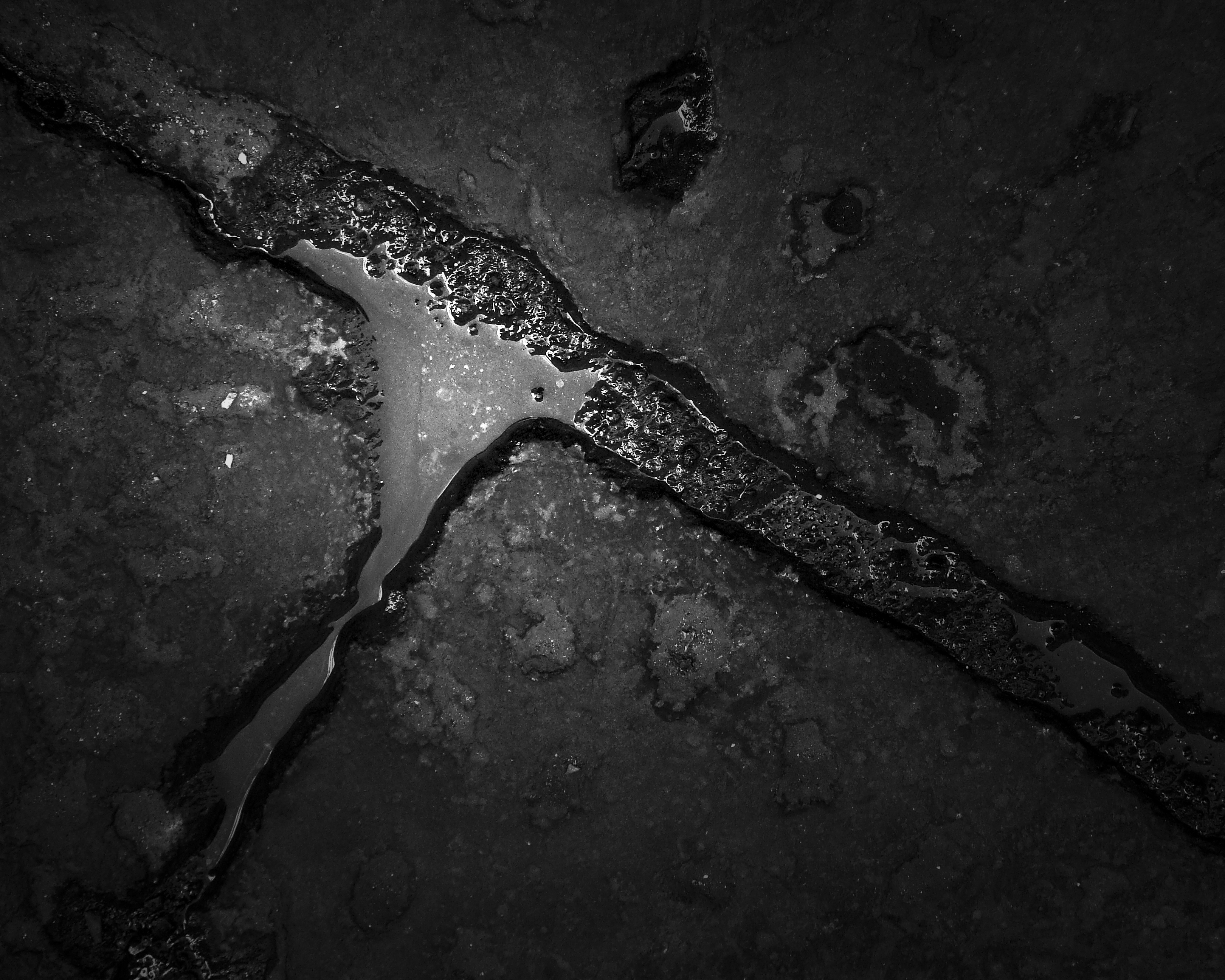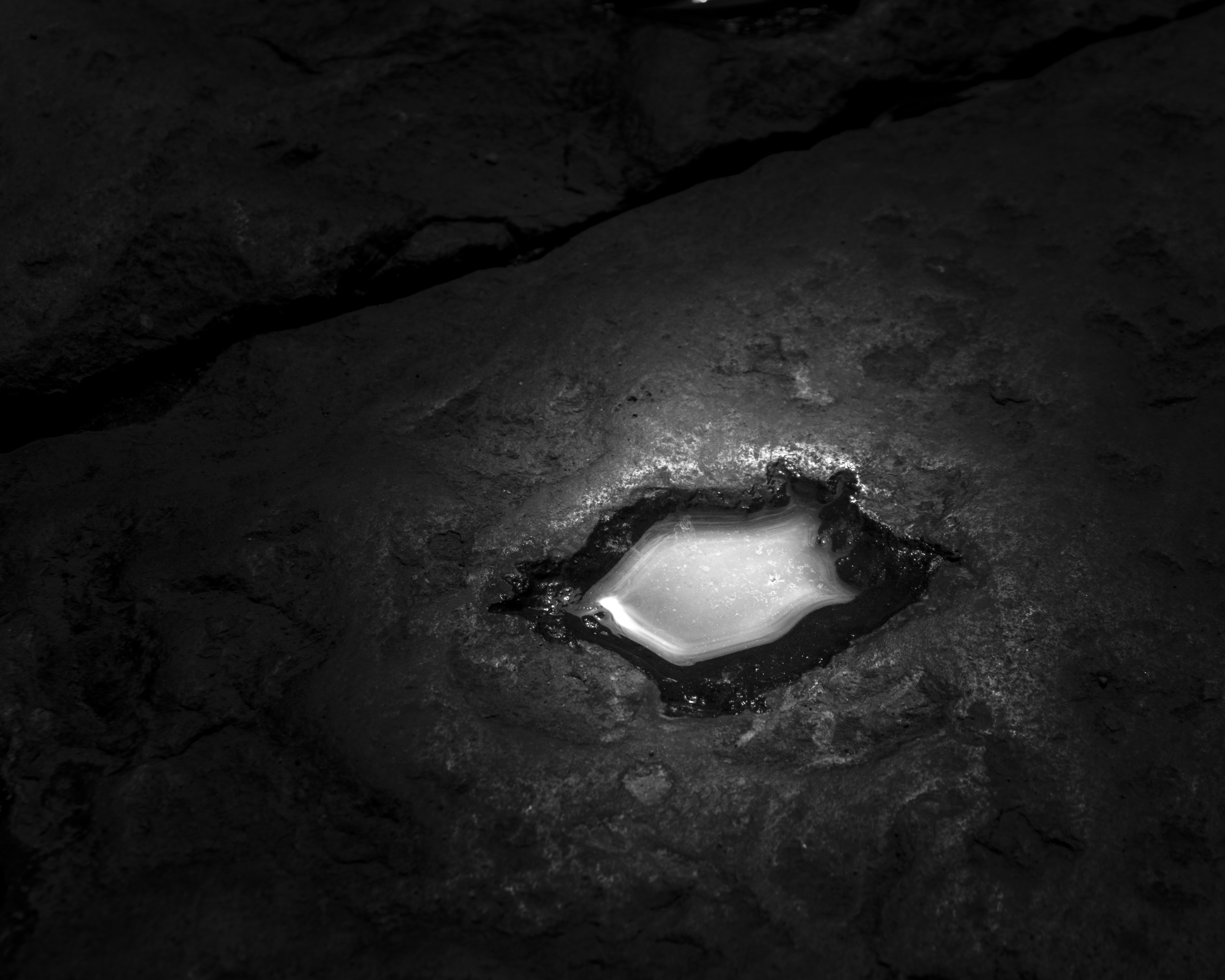 Causa Prima
2014/2016
Infanzia d'argento.
Principio di vita e principio di morte,
scatola di luce piena di meraviglia.
Con quali occhi ho guardato?
Quante volte mi sono perso in questa geografia di pietra?
Crosta emotiva pregna di pioggia.
Mi sono immerso in un abisso senza bordi,
pieno di vuoto
come argento vivo.
Come nel grembo del mondo,
in attesa,
in silenzio.
Causa Prima o l'inizio di tutte le cose. Acqua quale elemento libero e in continua trasformazione. Libera da qualsiasi vincolo, capace di trasformarsi e assumere qualsiasi forma, così che in nessun momento è uguale a se stessa. Il "substrato" aristotelico, tutto ciò che sta sotto e che regge,il fondamento su cui tutto poggia e può vivere, ciò che permette di edificare la vita, dal grembo materno all'oceano immenso.
Una geografia immaginaria incisa nella roccia, un paesaggio nascosto sotto gli occhi di tutti, che vive solo per un breve intervallo di tempo prima di asciugarsi e scomparire.

Napoli, 2014-2016
ENG
Childhood of silver.
Principle of life and principle of death,
light box full of wonder.
With what eyes have I looked?
How many times have I lost myself in this geography of stone?
Emotional crust full of rain.
I plunged into a borderless abyss,
full of emptiness
like quicksilver.
As in the womb of the world,
on hold,
in silence.
Causa Prima o the beginning of all things. Water as a free and constantly changing element. Free from any constraint, capable of transforming itself and taking on any form, so that in no moment it is the same as itself. The Aristotelian "substratum", all that is underneath and that supports, the foundation on which everything rests and can live, what allows to build life, from the mother womb to the immense ocean.
An imaginary geography engraved in the rock, a landscape hidden under the eyes of all, which lives only for a short time before drying up and disappearing.

Naples, 2014-2016